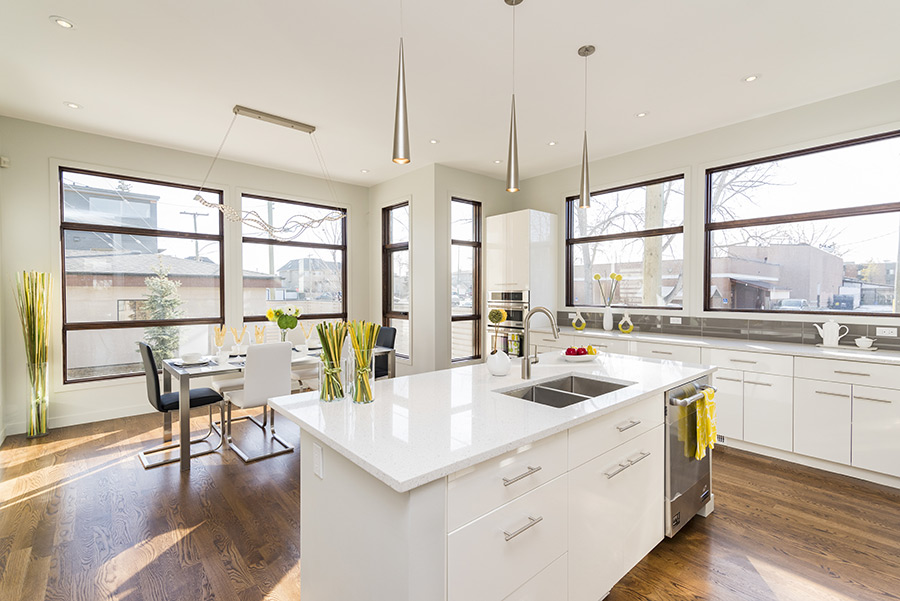 When you're selling your home, you want it to look its absolute best for potential buyers. That's where home staging comes in. Home staging brings out your home's most impressive assets so that the maximum number of potential buyers can imagine themselves living in it. Home staging is a marketing strategy (with a dash of psychology). It's adding and rearranging furniture and decor. It's upgrading curb appeal. It's doing whatever is necessary to dress up a house so it sells quickly and for the highest possible profit.
Staging may be one of the most profitable undertakings you ever do in relation to the time and resources required. Potential purchasers aren't simply seeking a place to live; they also want to realize their ambitions and enhance their lifestyles. Staging may make a buyer more emotionally invested in a transaction, which can eventually yield more revenue for the seller.
Advantages of Staging a Home
A well-staged property will sell for more than one that is not. When buyers enter a well-presented property, they can envision themselves living there. Unstaged homes need buyers to look past the seller's belongings to see the property as their own. Photos of a well-arranged house appear more appealing in online listings, which aids in the property's sale.
Should a Property Be Sold Empty or Staged?
Selling a property without furniture is preferable since potential buyers can better see their things and furnishings in the space and utilize the blank template to exercise their imaginations. Additionally, you would save on staging costs. However, industry data indicate that staged properties frequently sell faster and at a higher price. Empty houses may not seem as warm and inviting, and can wrongly convey the notion that the house has been lingering on the market.
Is it Expensive?
According to the NAR's 2021 Profile of Home Staging Report, the median cost of home staging when utilizing a specialist staging agency was $1,500. However, a seller can pay more if necessary or if they believe the additional expenditure will result in a higher price. Expect to spend between 1 and 3 percent of the selling price on staging.
To maximize your return on investment, your home staging efforts should be tailored to appeal to the greatest potential group of purchasers. The higher your home's selling price, the more eager buyers are to submit bids.
Tips for the DIY stager
If you want to save money and have the time and the desire to do what it takes to present your property in the best way, the DIY option is the way to go. Pay attention to the living room, kitchen, bathrooms, bedrooms, and outdoor living spaces. Recommendations for home staging include:
Decluttering tables, counters and sinks.
Cleaning or replacing appliances so they appear new and fresh.
Removing personal objects such as photographs, trophies and monogrammed towels.
Removing oversized and outdated furniture.
Deep cleaning the house: wash windows and floors, shampoo carpets, dust, polish, vacuum, and clean ceiling fans and AC vents.
Eliminating smells and any signs of pets.
Adding some curb appeal with updated lighting fixtures and freshly potted flowers.
Staging highlights a home's greatest features, excites potential buyers, and facilitates a quick sale at the highest feasible price. Because not all sellers stage their properties, especially those in lower price ranges, you will have an edge if you decide to stage yours.
Questions? Contact Prodigy Mortgage Corp. Today!